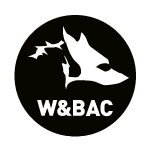 This club recently celebrated 50 years of Athletics in Wolverhampton. They offer advice, training and coaching to all ages and abilities in and around the City. They meet regularly at WV Active in Aldersley where anyone can access the chance to run, jump or throw and keep themselves active.
They have a membership in excess of 600 ages ranging from 5 years to 70 + years.
Offering all levels of training and advice the club has a very good community , all welcome focus , helping people to take up activity and keep fit and healthy.
All coaches are fully qualified or working towards qualifications and the Club affiliates to a number of leagues throughout the Midlands, therefore enabling athletes to compete against like minded people.
It may surprise some of you to know that the Club is run entirely by volunteers and receives no external funding from any source and in 2016 they were delighted to receive the Queens Award for Voluntary Service, the equivalent to an MBE to honour all those people.
Always looking to recruit volunteers in a range of activities the Committee would love to hear from anyone who thinks they could help.