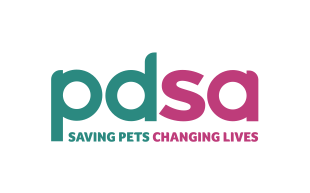 PDSA is a charity formed 100 years ago with a commitment to work towards a lifetime of wellbeing for dogs, cats and small furries. We care for sick and injured pets, saving lives and helping keep pets healthy and happy.
Although our primary aim is to help pets, we recognise our work also helps the most vulnerable owners. For example pet ownership is often considered to promote both mental and physical health and general wellbeing for owners. We hear from many owners every day who tell us the reason they get up and go out every morning is to exercise their pet. These pets provide essential companionship.
We do this by concentrating on 3 main areas.
Preventive – Interventions such as vaccinations, flea and worm treatments, spaying and castrating with the aim of keeping pets healthy and preventing disease. 
Education – Our vets and nurses deliver a range of free educational advice known as pet MOTs in our surgeries and out in the community in schools, etc. These give advise on the best way to look after a pet including suitable diet and exercise. 
Treatment – Finally, where a pet is ill or injured we provide full medical care. 
Clients can access our services in two ways, depending on their own circumstances.
There are 48 pet hospitals across the country, your local hospital in Tuxford Close sees approximately 8000 pets every year, throughout the local area, stretching as far as Walsall. The hospital costs approximately £1million each year to keep running. With advances in medicines and technology, this is increasing constantly and we are ever vigilant to optimise our budgets. We receive no government funding and rely largely on fundraising from pet owners, shops and the community we serve.