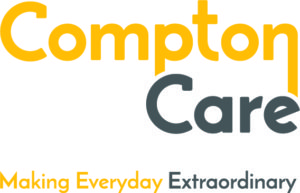 For more than three and a half decades Compton has been delivering care and support for families living with the effects of incurable illnesses. In that time it estimated to have supported over 35,000 patients, plus many more family members, across Wolverhampton, the Black Country, South Staffordshire and East Shropshire.
As well as its 18-bedded Inpatient Unit, Compton also has a team of Community Nurse Specialists who are on hand to support patients and deliver care in their own homes 7 days a week, 365 days a year. Compton's Hospice at Home Team are also available to deliver personal care in patients own homes during the daytime and overnight.
The hospice's Woods Therapy Day Centre enables patients to visit the hospice one day a week where they receive a programme of care personalised to them. The hospice also has one of the largest specialist Lymphoedema units in the UK as well as an Education and Training Centre where healthcare professionals are trained in all aspects of palliative care. Bereavement support is also offered to families and friends of loved ones who have been supported by the hospice. 

It costs £7.9million every year for Compton to provide the essential care that its patients need. With only one third of that amount coming from government funding the hospice relies heavily on fundraising efforts to provide the rest.
"If you'd like to find out more about how you can support Compton Hospice in our anniversary year please visit our website http://www.comptoncare.org.uk for more information. Thank you for helping us continue to care."